FANDOM FASHIONS: Sailor Moon Aesthetic
Sailor Moon Fashion Finds
My introduction to anime was the one and only Sailor Moon. As a 90s kid the DiC produced (and butchered) Sailor Moon series completely captured my attention. A moon princess, sage advice giving cats, another hero called Tuxedo Mask and all those powerful Sailor Scouts! The series is iconic for a reason. So how does one express one's love for this particular fandom?
Torrid
Recently Torrid has launched a Sailor Moon inspired collection for all of us curvier girls. The collection includes skater dresses, jean jackets, cardigans and more. The pricing ranges from $39 to $99 (without tax) which is not out of the norm for Torrid.
In my personal opinion, the cardigan and jean jacket are the standouts from this collection. Everything else is cute and the skater dress is a nice nod to Serena/Usagi's school uniform but I don't know that I'd rock this on the daily.
Adorned by Chi
Adorned by Chi is a black-owned business created by Jacque Amadi for all the awkward magical girls out there. One of my favorites, Adorned by Chi, has also put their own spin on the Moon Princess lore. Prices range from $12 to $33 for the items included below.
This is what I'm talking about. Simple, chic, and a black Sailor Moon? I'm absolutely in.
Look Human
Another favorite is Look Human. Look Human offers tons of fandom friendly/pop culture apparel/home goods. This includes Sailor Moon inspired pieces. Prices range from $20 to $50 for the items selected below.
They offer Serena/Usagi's blanket! The blanket that I wanted oh so badly! The stuff I included is only a sampling of what else they offer. The fan hard and I appreciate it.
Between Torrid, Adorned by Chi and Look Human, incorporating Sailor Scout love into every day has never been easier.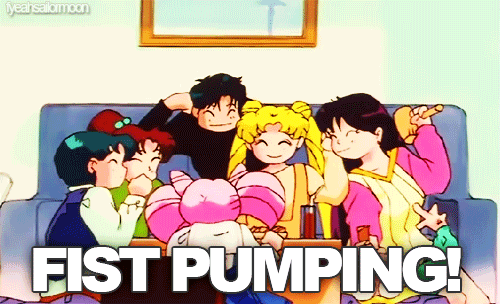 I hope you enjoy this buying guide for that Sailor Scout in your life. Do you have a character or fandom you'd like to see a set for? Let me know in the comments section below!
Far geekier fandom fashions can be found over at curvygeekyfangirl.com
Missed any of the previous Fan Bros Fashion Sets? Click HERE for more fandom inspired styles.