FANDOM FASHIONS: The Punisher
The Punisher Fandom Fashion Sets Punisher will have its full series drop on Netflix today. A series that will be introducing Frank Castle and his anguished backstory for all to see. There will be guns, probably vigilante justice and for some reason Karen Page. Who's ready for explosions?
Frank Castle has always been a very interesting character. He is truly a multilayered antihero who leans more on being an absolute psychopath a lot of the time. His philosophy seems to skew to his own whims and sometimes to the betterment of the people around him. Jon Bernthal's take on this character is definitely promising. He was easily one of the best parts of Daredevil season 2.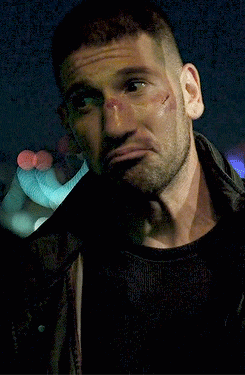 In the spirit of Punisher's check out these fandom fashions. Jon Bernthal not included.
Will you be watching Justice League or Punisher on Friday? Will it be both? Do you have a character or fandom you'd like to see a set for? Let me know in the comments section below!
Shopping links for the sets and so many geek fandom fashions can be found over at curvygeekyfangirl.com
Missed any of the previous Fan Bros Fashion sets? Did you catch the classic Justice League sets? Click HERE for more fandom inspired styles.