FANDOM FASHIONS: Star Trek Discovery
Discovery Fandom Fashion Sets
Space. The final frontier. These will be the voyages of the starship, Discovery and hopes are trying to be optimistic about people sticking around to watch it. Sunday, September 24th will mark the next chapter of the Star Trek universe with the first episode of Star Trek Discovery on CBS in the U.S.; while episodes outside of the premiere will only be available on CBS All Access (folks in the UK get to see it on Netflix).
Seriously CBS, why would you play yourselves?
All of that aside, it's still exciting to see Star Trek in a TV series back on my screen. Sonequa Martin-Green as a human raised by Vulcans, Michelle Yeoh as a CAPTAIN, and Wilson Cruz as a medical officer in a relationship with Rent-bae Anthony Rapp??? Dang CBS, you really trying to get my money.
In the spirit of the new threads that the crew of the USS Discovery will be donning, check out the fandom inspired fashions channeling their best command, science and operations division.
Live long and prosper!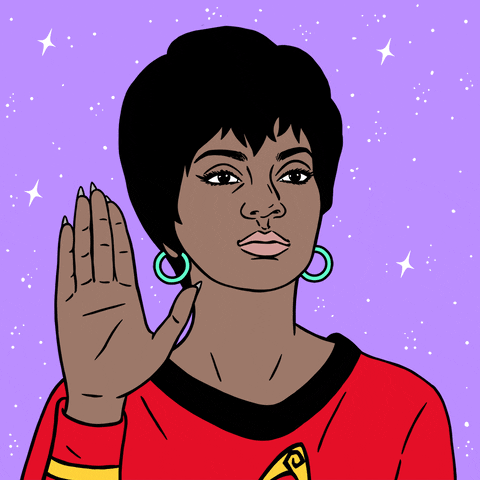 Will you be purchasing/sharing CBS All Access for more Star Trek goodness? Do you have a character or fandom you'd like to see a set for? Let me know in the comments section below!
Shopping links for the sets and so many geek fandom fashions can be found over at curvygeekyfangirl.com
Missed any of the previous Fan Bros Fashion sets? Click HERE for more fandom inspired styles.