FANDOM FASHIONS: Horror Appreciation
Horror Appreciation Fashions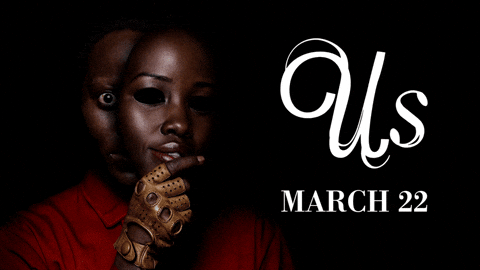 Horror nerds rejoice! Months of teasing are finally culminating with the sophomore debut of Jordan Peele's latest horror work, Us. The film centers on what seems to be an everyday family who is enjoying their time together when things take a sharp turn to the terrifying. "I got five on it" will never be the same. Brilliant and alarming at the same time.
And I can't wait to watch the insanity unfold. I am a horror fan who came up when Freddy was coming for you, any sleepaway camp was a murder festival, and siblings referred to each other as mommy and daddy while stockpiling living children under their house. I admired the genre for asking its audience to suspend disbelief, embrace the fantastical and the oftentimes corny macabre. A great example of this is the B horror movie Troll.
In the spirit of all the flavors of the eerie genre check out these horror fandom fashions inspired by some of the greats!
Also, catch Jordan Peele, Tony Todd, Rachel True and more excellence in the Shudder original documentary, Horror Noire based on the book of the same name by Dr. Robin R. Means Coleman.
Are you going to hit up your local theatre to experience Us? What horror favorites can you watch over and over again? Do you have a character or fandom you'd like to see a fandom fashion set for? Let me know in the comments below!
Many more geek fandom fashions can be found over at curvygeekyfangirl.com
Missed any of the previous Fan Bros Fashion sets? Click HERE for more fandom inspired styles.