FANDOM FASHION: Waiting on Wakanda (BLACK PANTHER)
Wakanda Fandom Fashion Sets
Wakanda is as grandiose and beautiful as I had imagined! How dope are all of these trailer for Black Panther?! And now that we got the incredible visuals from Kendrick Lamar and SZA for "All The Stars", it's almost too much to handle!
On the one hand, I am so grateful that we have so many peeks at the gloriousness that is going to be T'Challa's Wakanda but on the other, the wait for this film is feeling like an eternity!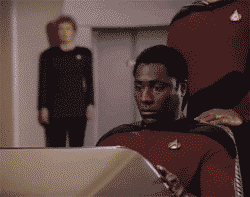 To maintain sanity I have thrown my Wakanda obsessing into creating fandom fashion sets inspired by characters from this legendary place and from characters in the comics.
I also came across a character I didn't know existed and now I want her in the films ASAP. Come through Madam Slay! She's cannon! She can control Leopards!
Do you have a character or fandom you'd like to see a fandom fashion set for? Let me know in the comments below!
Shopping links for the sets above and even more inspired fandom fashions can be seen at curvygeekyfangirl.com
Did you miss any of the previous Fandom Fashion sets? Click HERE for more Fan Bros Fandom Fashion sets.