FANDOM FASHIONS: The Magicians Season 2
The Magicians Fashion Sets
The Magicians, branded as the adult Harry Potter even though it's more of an acid trip to Narnia. Team Breakbills is one lion, witch or wardrobe away from hanging out with Mr. Tumnus. Yet, there's something refreshing about a bunch of selfish postgraduates dealing with the repercussions of their naive decisions. Yes, they're talented and for the most part, strive for the better good but they are also refreshingly flawed and those strives sometimes come up short.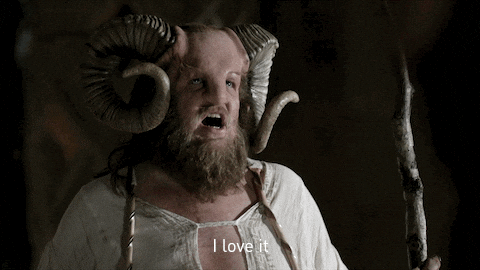 Furthermore, the show will be making its return to SyFy January 10th and hopefully with it some answers to what the heck happened last season. There's an important element that's completely missing. The "real" world is looking dull and post-apocalyptic and the crew's favorite troublemaking hedge-witch is full of surprises.
Check out these fandom fashions inspired by The Magicians:
Need a Magicians refresher? Check out the season one recaps HERE  on FanBros. Do you have a favorite character or another fandom you'd like to see a fashion set for? Let me know in the comments section below!
Like any of clothing used in the sets? The shopping links for these sets and other fandom fashions can be found over at curvygeekyfangirl.com
Missed any of the previous fandom fashion sets? Click HERE for even more Fan Bros fandom fashion!