FANDOM FASHIONS: Doctor Who Christmas Special
Doctor Who Christmas Special Fashion Sets
Doctor Who will be having their Christmas special this December 25th. In just a few short days the Doctor will be back on our screens for one last adventure in his current Capaldi form. I'm looking forward to seeing the return of the first Doctor in an epic Doctor and Doctor team up.
Capaldi's been a great Doctor and I really started loving the show again with the addition of Bill. It will be interesting to see how her character is incorporated into the Christmas special and I hope she continues to rock as the companion for the next regeneration of the Doctor.
Check out these fandom fashions inspired by Whovian characters appearing in the Christmas special: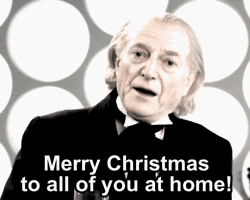 Will you be watching the latest adventures the Doctor? Do you have a favorite character or another fandom you'd like to see a fashion set for? Let me know in the comments section below!
Like any of clothing used in the sets? The shopping links for these sets and other fandom fashions can be found over at curvygeekyfangirl.com
Missed any of the previous fandom fashion sets? Click HERE for even more Fan Bros fandom fashion!