E3 2016: Sony NEO vs Microsoft Xbox One S vs PC (ft. the VR Revolution)
Every June is usually a cause for celebration in the tech, geek and gaming communities. The
leading publishers in the gaming industry all meet under one roof in Los Angeles, California for
the Electronic Entertainment Expo, that is otherwise known as E3. For one week, the leaders
of triple-A gaming announce, present and demo their their upcoming software, hardware and
new features for the coming year and beyond. Who will come out on top as the best in the
industry? Welcome to FanBros' 2016 E3 Coverage!
Remember when the console wars were so much more simple? SNES vs Sega Genesis. Playstation 2 vs Xbox vs Gamecube. The times were simple. The lines drawn were distinct. But, with the current landscape of the advancements in technology, funding changing and the need to maintain relevant in an evolving market:
E3 2016 has the potential to be the strangest year in the conference's entire existence.
We are currently looking at new hardware from every major console publisher that is so far ahead of schedule, that it will change the methods for both developers and consumers by lowering the timeline of console cycles by 3 – 4 years. Is it really worth the money? How are consumers going to benefit from these changes?
We should start with the elephant in the room that's caused these upgrades to be necessary:
The PC Equation
The PC gaming community has always gained the titles of "obnoxious", "arrogant" or the classic "PC Master Race" due to their bragging and flaunting of stronger processing power and graphics. But, never has this been more of an issue than of the past two years. When Sony and Microsoft both released their current gen consoles to high acclaim in 2013, the last thing they expected was for their hardware to immediately receive an expiration date.
The reason this became such an issue was the expansion in tech related to the GPU(Graphics Processing Unit). A gaming rig installed with the right GPU(and minimally required parts) has been able to put the current generation of console games to shame. A great example is with The Witcher 3's latest expansion that was released just this past week:
The market of the PC has also been amazingly accessible for consumers, now more than ever. With Steam continuing to be the premiere outlet for gaming purchases, reviews, forums and customer service that aims to satisfy. Daily sales, demos and constantly building new hardware accessories(such as the Steam Controller that captures a mixture of the Console and Keyboard experiece or the Steam Link that can place Steam gaming on any modern television), it captures a service that both Microsoft and Sony haven't had the best luck emulating. Consoles also have a history of refusing to allow user-created Mods for their games. This can be critical, as mods can not only increase the life-span of a game, but it can also make games that are often considered irrelevant(such as Just Cause 2, which was given a user-created multiplayer mod) a whole new life on the top of the best sellers' list
Before, it was considered impossible to afford this. That building a rig and constructing it to run a modern game was so expensive and such a hassle, that the creation of consoles was a relief to simplify a user-friendly atmosphere for casual and hardcore gamers alike. And all was well. But, with prices lowering on GPUs(a GeForce 970, which is already stronger than the Playstation 4, is only $289.99 on NewEgg.com), the PC industry is now stronger than ever. And with the increase of new GPUs constantly being released every year, such as this beast: The NVIDIA GeForce 1080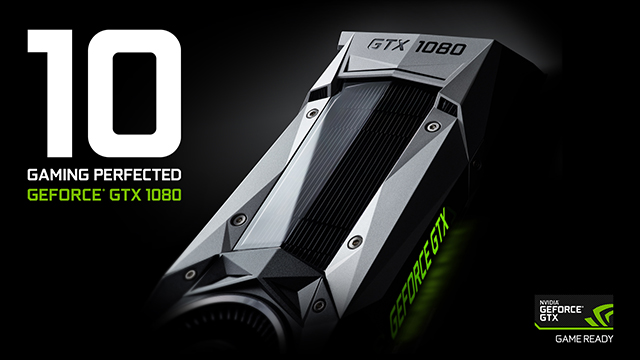 While this new king claims it's (temporary) throne, it also lowers the price on current GPUs that are lesser in comparison. Which only makes the market better. And quite necessary for the new hardware that is on the tip of everyone's tongue:
The VR Revolution:
The VR craze has arrived and it is not cheap. Early adopters will have to choose from either Facebook's Oculus Rift ($600) or HTC Vive ($800). Both headsets require a minimum GPU of a 970 to run. And while the current software catalog feels more like tech demos than full games, it is clear that this is the next evolution in gaming. Even a game that would be considered mediocre on a console is fully-emersed, new experience in VR by simple virtue of one phrase that means so much more once experienced:
You are there.
You are completing a heist and on the run for your life in GTA V. You are desperate not to fall during a rock climbing excursion in The Climb. You are in a space ship and fighting against every enemy and obstacle in House of the Dying Sun. And when this hardware isn't for gaming, it will be used for film, for drone piloting and can even be used for several businesses(such as travel or interior design).
And just to break the playing field even more, this was announced last week:
The Radeon RX480 is a beast of a GPU that is only $200(!!!!!), is designed to be VR Ready and is stronger than a 980. The playing field has been leveled.
This isn't possible with a current console, since they haven't met those requirements. So, here are the strategies of Sony and Microsoft and how they will effect you:
Sony NEO and PS VR:
Let's first dive right in to the Playstation VR. This will be significantly less powerful than it's previously mentioned VR competitors, but also far cheaper. It will require less hardware power and connect with your PS4. And it is poised to be an amazing gateway for new consumers to try VR gaming for far less and to become a gateway drug to the industry. But, there's a catch: Rumors have supported the theory that both the Playstation Move and Playstation Touch controllers will be required for this. With the additional prices of those accessories, it lowers the interest of going this route, despite Sony believing that the majority of their audience "already bought those devices anyway".
And then there's the Playstation NEO which will be announced officially at the press conference this week. This will be forever known as the "Playstation 4.5" by some consumers, and for good reason:
The device will continue to play PS4 games, but games will now be included with an optimized mode designed for the NEO. This mode has been rumored to be "twice as powerful" as the current output. Sony has also gone on record to say they will NOT be producing any games exclusively for the NEO(which is hard for this author to believe). It seems like this may be a device aimed at convincing consumers to invest in 4K Televisions, but is that enough to keep consumers coming back? Let's look at their major competitor:
Microsoft's Sneaky Solution
Microsoft has been trailing terribly in the current console generation with Sony beating them by double in most monthly sales figures. With the Xbox One's noticeably weaker hardware, they've invented the easiest strategy they alway had to fall back on: release their exclusive games on PC where their performance is far superior.
If Microsoft is already known for Windows, why not release their software on their strongest platform? You can find most of their latest exclusives(Tomb Raider, Quantum Break, Forza) already on their Windows 10 store and are even given bonuses for downloading the Windows 10 OS. It's a clever move as they collect their losses and prepare to release, what has been rumored to be, TWO consoles:
Similar to the NEO, the XBox One S(XOS), will have stronger power to play current games in 4K. It will be smaller, sleaker and rumored to be released this fall. The official announcement is due this week.
Now be sure to keep in mind this next part is from credible sources inside the rumor mill: It looks like Microsoft will also be releasing a console in 2017 that not only will be stronger, but also possible to customize like a PC. Which is an incredibly smart move. Allowing your consumers to choose to upgrade hardware by paying only fractions seems like someone thing Microsoft would try. It also shows their desire to keep consoles on the steady progression to become PC games by allowing not only mods to the games, but their own hardware.
What E3 2016 has in store for us for the next week is unknown. But, be certain that FanBros.com will be with you to discuss it in up to the moment updates with these new developments.